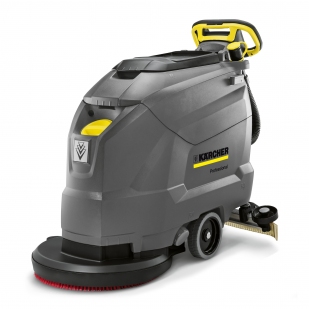 Simple to handle and operate!
Our Specials
Karcher BD 50/50 C Classic BP – Autoscrubber complete with AGM maintenance free batteries, charger and curved squeegee and brush – regular $5,965 on special for $4,700. Please mention this web site special when placing the order!
This economically-designed scrubber provides you with all of the cleaning power to take on large applications. Perfect for retail environments, schools and health care facilities. Disc brush cleaning – rigid brush handle enables easy switch from brush to pad.
Simple to handle and operate – 3 modes of cleaning – scrubbing and vacuuming, scrubbing only, or vacuuming only. Compact slim profile design – allows you to see more area in front and allows cleaning in tight areas. Home Base Kit – easily attach manual cleaning tools for quick touch ups and less visits to the supply closet.