Laundry Products
Miracle Sanitation Supply carries a variety of products to meet all of your laundry needs.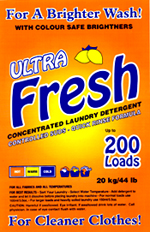 Ultra Fresh – Eco Friendly
This product is a premium concentrated laundry detergent. It is phosphate free with oxy power, optical brighteners, colour guard, soil anti-redeposition agents and added water softeners. Compares most favourably with top selling national brands. Easy on sensitive skin and suitable for children's clothing. Controlled foam assists in better rinsing. Ideal for front loading washing machines. Available in 7kg or 20 kg sizes.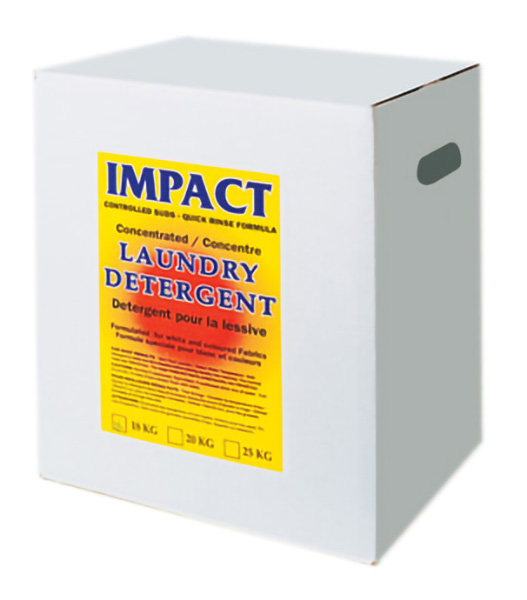 Impact
Economy concentrated laundry detergent. this is an economical detergent with excellent cleaning qualities. Widely used in commercial and institutional applications where economy matters. Comes in 15kg size.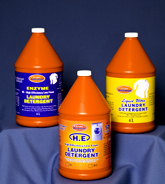 Clean Sensation HE
This eco-friendly liquid laundry detergent has a combination of active enzymes and added specialty surfactants to offer enhanced removal of protein based stains such as vegetable and animal greases, blood, grass, sweat, chocolate and others. 100% phophate free and biodegradable. 4 litre or 20 litre size.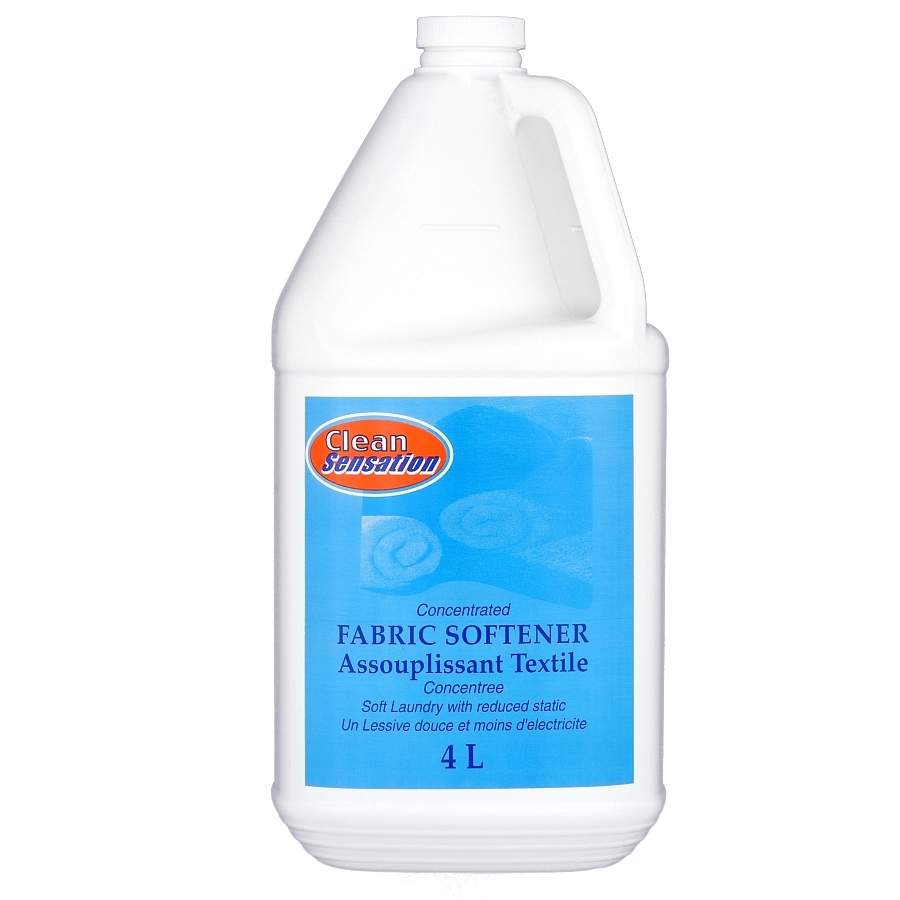 Liquid Fabric Softener
Requires only 1/3 cup per normal wash load. Excellent softening qualities. Reduces static cling, pleasantly scented. 4 litre size.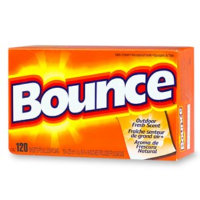 Bounce Fabric Softener Sheets
Bounce Dryer Sheets keep your laundry soft, fresh, and wrinkle-free
Provides softer fabrics, fewer wrinkles and less static cling
Includes 120 sheets per pack