Carpet & Upholstery
Carpet Care Maintenance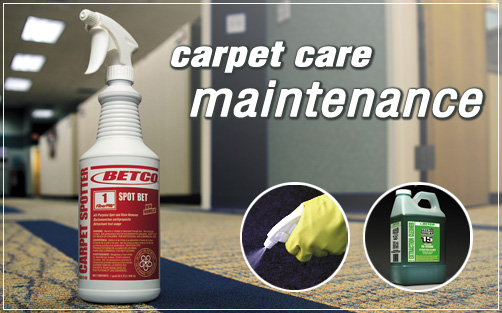 FiberPRO
FiberPRO is an extremely comprehensive carpet maintenance system. Refined, improved and tested in hundreds of facilities, this system matches the right chemicals with the correct equipment along with innovative carpet maintenance procedures that improve your carpet's appearance.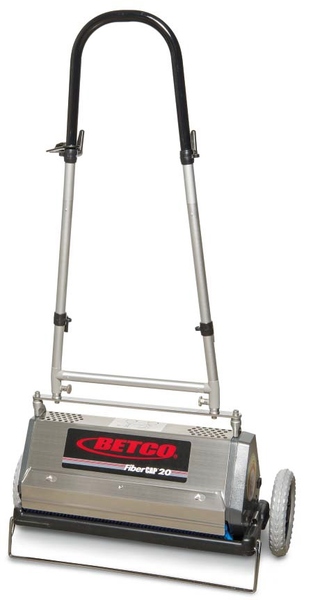 Fiber PRO Encapsulation Cleaning Solutions for Commercial Carpet Care
FiberCAP MP contains the most advanced technology in encapsulation chemistry with polyhedral polymers. The unique crystallization geometry of these polymers enhance soil entrapment and provides better release from the carpet fibre. FiberCAP MP leaves carpets cleaner longer!
minimizes re-soiling
low moisture/fast drying
multi-purpose
The FiberCAP 20 uses high speed twin brushes to sweep debris, lift the carpet pile, and effectively agitate encapsulation cleaner into the carpet fibers. this is a critical step for the carpet encapsulation process.
FiberPRO offers versatility with a system for all phases of the Life Cycle of Carpet Care.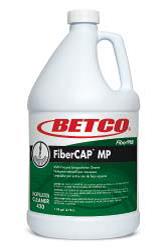 Interim/Low Moisture Cleaning
Removes soil before it becomes deeply embedded in the carpeting.
Low moisture and fast drying
Extend the time between extraction cleanings
Use with the FiberCAP 20 to lift carpet pile and effectively agitate cleaner into the carpet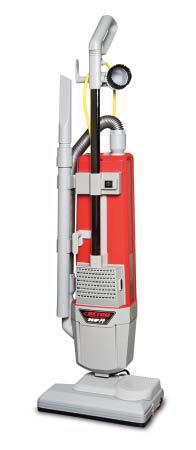 Routine/Mat Management
Enhances dirt removal from entrance matting to extend the life of your floor
Up to 80% of the dirt found in any facility is brought in from outside
Clean matting systems are more efficient at collecting dirt and helps keep your floors safe
Easy dirt removal with the HF14 Dual Motor Vacuum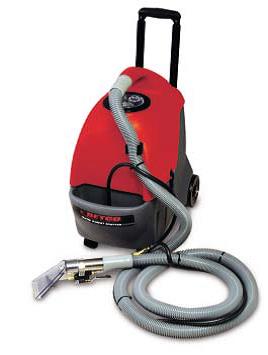 Routine/Spotting
For the quick removal of surface soils, spots and stains
FiberCAP MP makes routine maintenance easy
Surrounds the soil in the spot and lifts it from the fiber
Use with the FiberPRO Carpet Spotter machine to quickly and effectively remove spots and small soils from carpets, rugs and entrance mats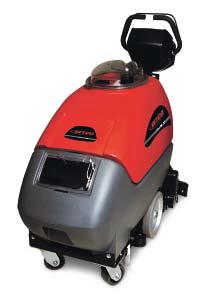 Restorative/Extraction Cleaning
Powerful formula unlocks and traps soil and dirt from fiber for easy removal
Polyhedral polymer technology leaves no detergent residue behind
Combine with the FiberPRO 20 extraction machine for maximum deep cleaning

FiberPRO P.O.G.
F000417-C4
Oily, sticky, or waxy materials can be most difficult to remove from carpet and upholstery. This special product utilizes natural, citrus solvents that are highly effective at removing most common oil-based stains, paint, gum and waxy materials. Once the staining material is removed, rinse with water for more effective cleaning and removal of all soil types.

FiberPRO Spot Bet
F000425-Q12
This easy to use, all-purpose carpet spotter combines detergent and deodorant technology to remove the most stubborn spots and stains.

Green Earth Citrus Spotter
F000416-T12
This thickened gel formulation delivers powerful solvent cleaning action right to the desired location. Because it is a gel, it clings to the stain to provide longer contact time for improved stain removing performance. The natural solvents are very effective at removing oily stains, gum and adhesives. This formula also rinses easily with water, so it won't leave an oily solvent residue on the carpet.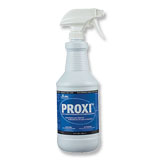 Proxi
OXYSPRAY
We carry a fabulous product called PROXI for stain removal and deodorizing for carpets and upholstery, you simply spray and walk away! PROXI destroys odor-causing matter such as vomit, urine, hair oil, mold, sour milk and mildew without the use of perfumes or fragrance. It does not mask odors, it destroys the bacteria causing them! PROXI cleans and dries quickly, no rubbing or scrubbing or rinsing.

FiberPRO TLC
F000406-C4
Formulated to quickly penetrate and lift out grease and grime, this powerful blend of special surfactants and nonflammable solvent will quickly loosen and emulsify a variety of soils from both natural and synthetic fibers. Used alone as a direct spray on traffic lane and other soil build-up areas, or as a booster for rotary and extraction methods, this product cuts through and suspends the toughest soils for fast removal. Excellent for dry and wet spin bonnet applications too. Concentrated for economy.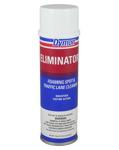 Eliminator
Eliminator foaming spot and traffic lane cleaner contains enzymes that are excellent for organic based spots and stains. This product brightens and deodorizes, refreshes and renews. Use on grease, ketchup, mud, dirt, soil, coffee, urine, Kool-Aid, blood and vomit.
Carpet Shampoo and Extraction Cleaners

FiberPRO Bonbet
F000408-C4
Surface soils on carpet are unsightly and can lead to permanent damage. Vacuuming daily is important, but when it is time for interim cleaning measures, the spin bonnet method is the preferred choice. The primary advantage of this method is the rapid dry time. this formulation dries in less than one hour, is nonflammable, fast evaporating and cleans a side variety of soils, yet leaves no residue.

FiberPRO Dry Foam
F000401-C4
This product is a highly concentrated, synergistic blend of detergents and solvents which instantly emulsify oily soil, loosen dirt and trap it for easy removal. This product produces a rich, thick foam that releases soil from carpet fibers and traps it for quick, easy removal. This unique low moisture foam is fast drying and insures against over-wet carpet to allow traffic back on the carpet sooner. Any residue left behind dries to a brittle powder which simple vacuuming removes easily. This product also incorporates the deodorizing power of patented O3Z to refresh carpets and eliminate many common malodors.

FiberPRO Es-Steam
F000402-C4
This powerful blend of low foaming detergents is specifically designed for steam or hot water extraction carpet cleaning. It quickly cuts through soil and grease to brighten carpet fibers instantly. Its special blend of surfactants rinses easily, completely and leaves no residue which can lead to premature re-soiling. This product is highly concentrated for outstanding performance at an economical price. It mixes easily with water and will not clog equipment nozzles. It contains the patented deodorizing power of O3Z malodor counteractant to eliminate odors at their source. This product is not for use on stain resistant carpets.
Carpet Treatments and Fabric Protectors

FiberPRO CFP
F000410-C4
Extend the life of your carpet and maintain appearance levels longer with FiberPRO CFP. The most durable form of carpet and fabric protector, this product provides the highest level of protection from both water-based and oil-based spills as well as dry soils. It forms an invisible barrier on the carpet or fabric to prevent spills from being absorbed into the fibers. When applied, it seals each individual fiber, not the air spaces in between, giving the carpet extra protection. Routine maintenance is faster because dry soils are held in suspension for easier removal by vacuum. The wicking action of the product assures uniform protection and increases the carpet's ability to resist stains.