Restoration Products

Miracle Sanitation Supply provides many professional restoration contractors with the products they need to be productive, safe and to satisfy their customers. We carry the Concrobium line of products, as well as the authentically botanical Benefect line of products, and Rochester Midland's Professional Restoration Series of cleaning products designed to help you achieve the results you want.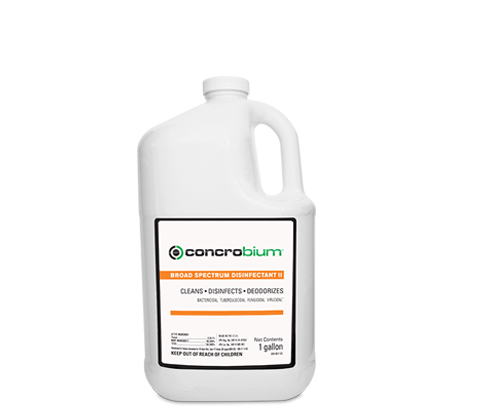 CONCROBIUM
Concrobium Broad Spectrum Disinfectant is a botanically-derived, Health Canada registered bactericide, tuberculocide, virucide and fungicide made from a proprietary blend of plant extracts and essential oils. This product can be used in hospitals, nursing homes, nurseries, day care centers, medical offices, insitutional facilities, schools, athletic facilities, restaurants, food processing plants and much more. It is ideal for water damage, sewer back up, general cleaning and maintenance, and odour control. No rinse required, no harmful chemicals or solvents, non-flammable, non-combustable, non-corrosive. Suitable for use on all hard, non-porous surfaces where microorganisms or odours are a concern.
Concrobium Moisture Grabbers Regular and XL
Concrobium Moisture Grabbers are a desiccant product designed to protect surfaces and possessions against moisture damage, musty odours and rust and corrosion. The unique water-attracting and storage technologyis engineered to capture and reduce moisture in small, enclosed spaces. The no-rip pouch traps moisture on the inside and stays dry on the outside. Ideal for use in dressers, cabinets, pantries, gun cases, storage containers, sports bags, back packs, car truck and boat compartments. The XL size is great for storage facilities, boats, RV's, basements, attics, crawlspaces, garages and sheds.
Benefect
Benefect is a world recognized leader in next-generation botanical antimicrobial technology. Using nature as the model, they have succeeded in creating cleaning products with no compromise in strength and without endangering human health. In nature, plants produce germ-killing essential oils to protect themselves from invading microbes, similar to how our bodies produce antibodies for our protection. Benefect is a revolutionary blend of these antimicrobial extracts, particularly from the herb Thyme, and achieves remarkable efficacy…without using any traditional synthetic chemicals. Benefect's ground breaking botanical technology is proven to kill over 99.99% of bacteria and surpasses the U.S. Environmental Protection Agency's efficacy requirements for broad spectrum hospital disinfectants.
Insurance Restoration Users – Benefect reduces legal liability and saves you costly time & labour on your jobs. Benefect disinfectant doesn't require personal protective equipment for application. Benefect products are ideal for use in LEED Certified buildings, around the chemically sensitive, children, pets, or those who are immune compromised.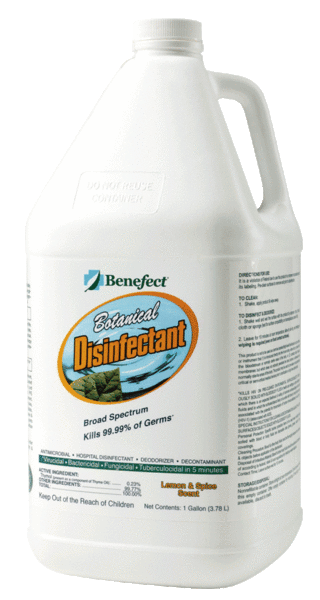 Benefect Botanical Disinfectant – 4 Litre or 20 Litre
Benefect kills 99.99% of germs, is fungicidal, tuberculocidal, virucidal, and bactericidal. Made from plant extracts and contains no dyes, bleach or synthetic fragrances. Benefect is a ready to use product which requires no rinse or wipe which saves costly labour & time. It is suitable for use around children, pets, and and chemically sensitive individuals. It can be used as aln alternative to chlorine, ammonia & oxidizers. Benefect is not corrosive, flammable or reactive.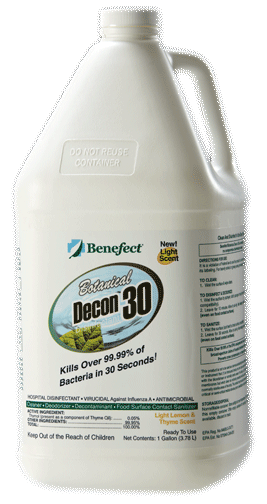 Benefect Decon 30 – 4 Litre
A new innovative one-step disinfectant cleaner specially formulated for the majority of water damage restoration jobs. Benefect Decon 30 has a light scent, kills over 99.99% of bacteria in 30 seconds and contains no synthetic fragrances, dyes or bleach. Ideal for decontamination, preventing cross-contamination, cleaning, disinfecting and deodorizing in water damage applications.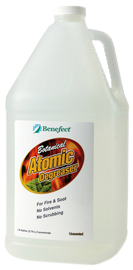 Benefect Atomic Degreaser & Cleaner – 4 Litre
Benefect Atomic Degreaser is a heavy duty concentrate based on next generation dynamic chemistry that dramatically outperforms the competition without using hazardous synthetic chemicals. It is formulated to seek & remove particulate at the atomic level with minimal agitation, making it ideal for heavy duty cleaning, fire and smoke damaged contents and surfaces, trauma scenes, commercial kitchens and other porous and non-porous materials and surfaces. Benefect is made from all natural ingredients, it is readily biodegradable and safe to use around children, pets and the chemically sensitive.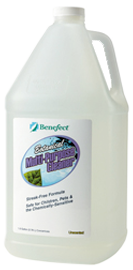 Benefect Multi-Purpose Cleaner – 4 Litre
Benefect botanical multi-purpose cleaner is made from 100% botanical, biodegradable ingredients, making it safe for use around children, pets, and food surfaces without compromising cleaning performance. It is ideal for many applications including glass, mirrors, brass, stainless steel, vinyl, counters, walls, sinks, tubs, showers, mold remediation, carpet deodorizing and anywhere else that is not visibly clean.
Rochester Midland Corporation
This unique line of non-pathogenic biological cleaners are created to help you deal with water damage, fire damage, and odor control while improving worker safety, productivity and customer satisfaction. Our biological cleaning technologies will begin to destroy soils and odors as soon as they are applied, and can even continue to work long after initial application in hard to reach areas. This will help you improve response and clean up time, odors in working conditions and within your equipment, recovery of content, and customer satisfaction.
Our Professional Restoration Program Benefits are:
Biological Technology
Non Toxic
Digests Organics Until Nothing Left
Reduced Call Backs
Safe For Workers and Homeowners
Works Long After Initial Application
Thymox Multisurface®
Thymol Active Ingredient Comparison Chart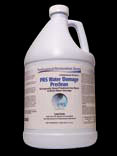 PRS Water Damage PreClean
Initial treatement for digesteing odors and soils, including fecal matter and urine. Degrades odor-causing substances and soils. Apply as soon as possible.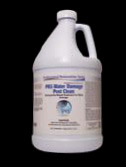 PRS Water Damage PostClean
Preventative treatment following water damage to minimize potential growth or odors after the fact. Penetrates porous materials throughout wet-stages of drying process.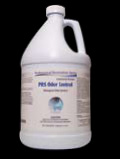 PRS Odor Control
Odor treatment for difficult restoration challenges. Degrades odors from protein fires, post-mortem, skunk, urine and more. Apply with wet ULV fog (do not thermal fog) or sprayer application.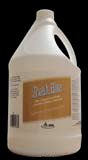 Fresh Aire
Non-biological odor counteractant for Class A fires. Neutralizes odor with a clean green fragrance. Also used for general odor neutralizing. Spray or fog to apply.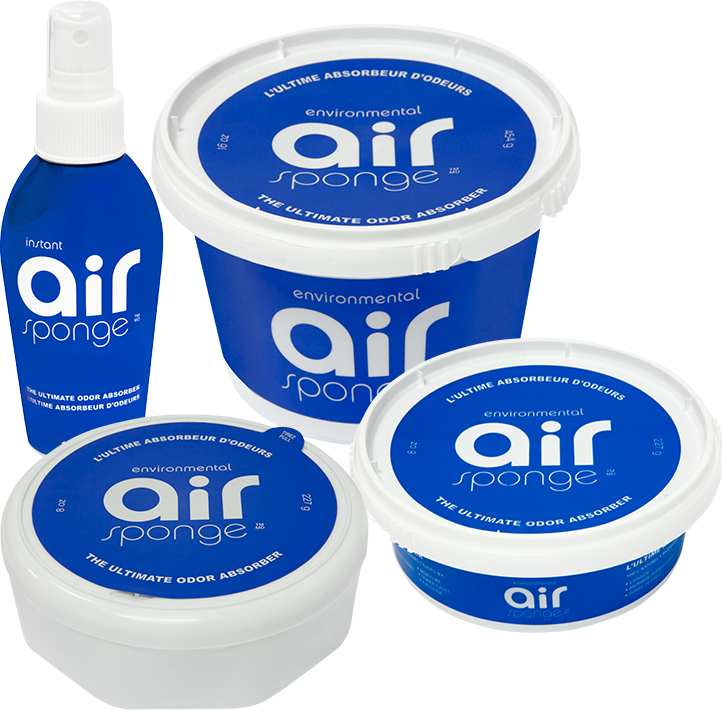 Air Sponge
How does it work?  Simply open and place Environment Air Sponge wherever needed, immediately, unwanted odours will be absorbed and neutralized for 4 to 10 weeks for rooms up to 30m/300feet.  Spray instant Air Sponge is ideal to absorb and eliminate sudden odours.
Carpet Cleaning and Sanitizing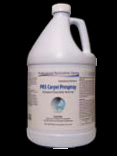 PRS Carpet PreSpray
Biological carpet prespray. Ready to use with excellent cleaning performance on food soils, pet stains, and body fluids. Always test for colour fastness.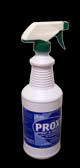 Proxi Spray & Walk Away
For organic stains such as wine, coffee, blood, urine and vomit. Use on carpets and cloth surfaces. Simply spray and walk away! Always test for colour fastness.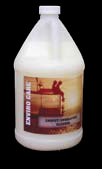 Enviro Chem Carpet & Upholstery Cleaner
Biological, versatile, highly concentrated solution that cleans, brightens and deodorizes colorfast carpet, upholstery or other fabrics.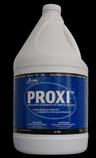 Proxi Carpet Stain Remover & Deodorizer
Carpet cleaner, sanitizer and deodorizer. Ensures clean and sanitized carpets through extraction or spin bonnet cleaning.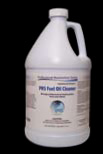 PRS Fuel Oil Cleaner
"New" biological technology for the digestion and removal of soils and odours from fuel and other mid weight hydrocarbons common to the restoration industry.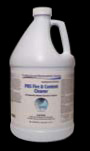 PRS Fire & Content Cleaner
Heavy duty "bio based" content cleaner for hard surfaces. Biological product that brings a NEW level of Health & Safety benefits to its users. Safer and more effective than many conventional cleaners.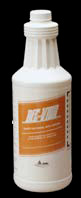 DfE VMR
Biobased liquid graffiti and vandal mark remover that is safe on metals, brick stone and conrete.
Disinfecting & Mould Control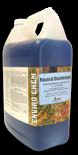 Enviro Chem Neutral Disinfectant
Neutral cleaner and disinfectant. Highly concentrated. Broad efficacy. Low end use cost. Quat based, hospital type neutral disinfectant. Available in fragrance and non-fragrance.

Enviro Care Tough Job RTU
Biobased cleaner/degreaser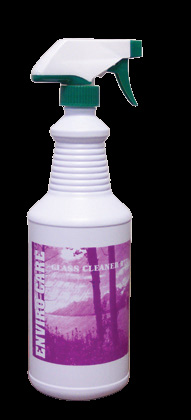 Enviro Care Glass Cleaner RTU
Biobased glass cleaner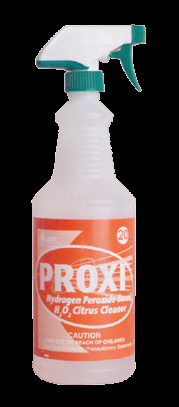 Proxi Hard Surface Cleaner RTU
Hydrogen peroxide multi surface cleaner