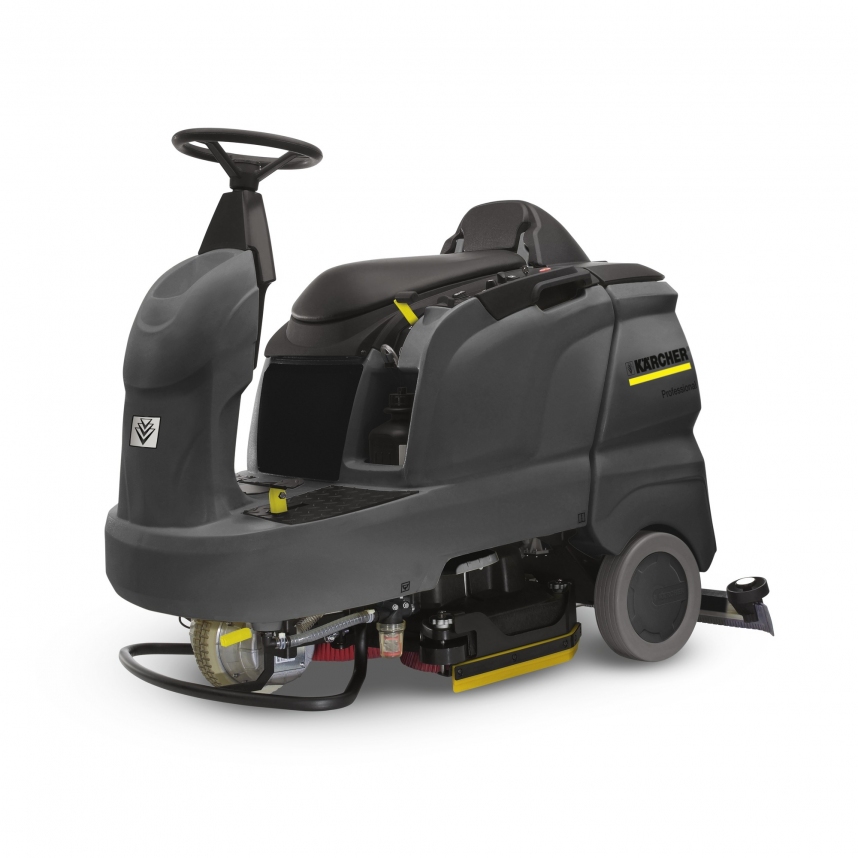 Karcher B 90 R Ride on Automatic Scrubber
The B 90 R range of floor scrubbers provides simple, highly productive scrubbing and drying in a compact ride-on package. The B 90 R features interchangeable brush head system, making it possible to purchase one machine and choose between roller or disc brushes in different working widths, with the option of retro-fitting a different brush head to better suit another cleaning application.
The main feature of the compact and powerful NT 35/1 Tact is the unique and very effective system for fully automated filter cleaning – the Tact system. With the NT 35/1 Tact it is possible to pick up even large quantities of the finest dust with constantly high airflow. The NT 35/1 Tact can be used as a wet vacuum cleaner for picking up liquids, as well. An electronic control cuts off power to the machine when the maximum capacity has been reached. This wet/dry vacuum cleaner is fully equipped with accessories and ready to use.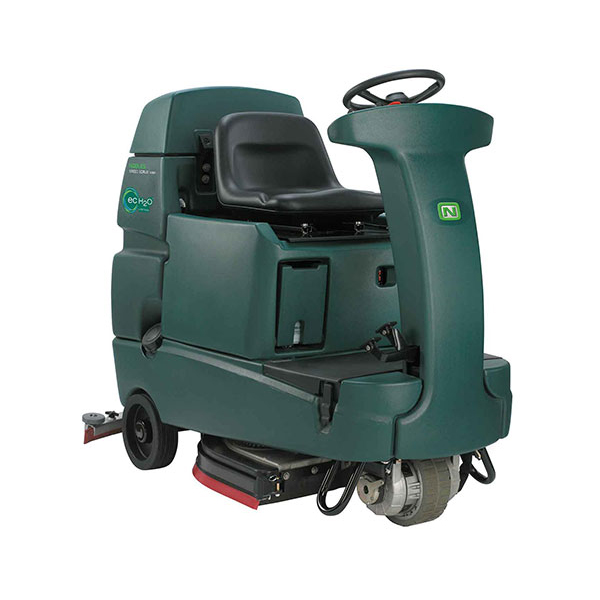 Nobles Speed Scrub Rider
Easy-to-use micro-rider scrubber for compact areas
It's efficient
Clean longer with the Speed Scrub®'s massive 29 gal / 110 L solution and recovery tanks
Get up to 4.5 hours of runtime with just one charge
It's safe
Reduce handling and using scrubber detergent with ec-H2O NanoClean® technology
Clean almost anywhere, anytime with quiet 67 dBA sound level
It's simple
Start cleaning immediately with simple-to learn, one-button controls!
Easy-to-understand diagnostic indicators keep you scrubbing with less downtime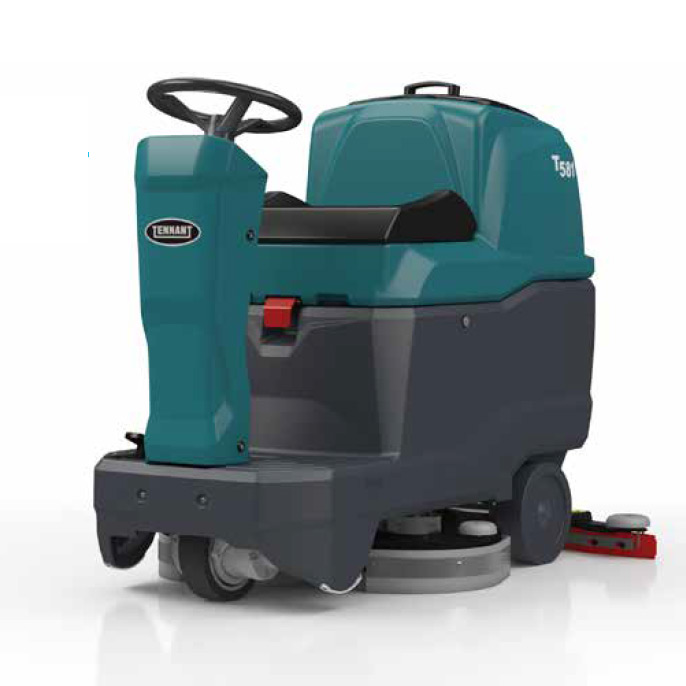 Tennant T581 Micro-Rider Scrubber
Maneuverability in a Compact Rider
Quiet sound level, intuitive controls and compact design allow for easy operation and anytime cleaning. The T581 is ideal for cleaning large spaces in areas such as retail stores, hospitals and schools.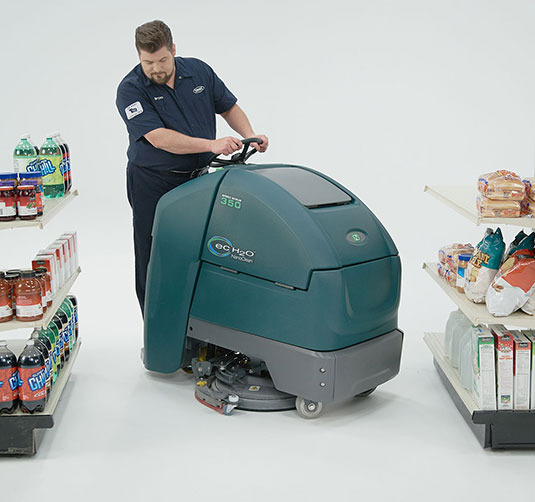 Nobles Speed Scrub® 350
Stand-On Floor Scrubber
Cost Effective & Reliable
Clean over 30,000 square feet per hour without sacrificing performance
Maximize machine usage with up to 94 minutes between dumps and fill cycles and up to 4 hours of battery run time
Versatile Cleaning Performance
Reduce the risk of slip-and-fall accidents with advanced squeegee design
Incorporate daytime cleaning with Quiet-Mode™ that reduces machine noise levels to as low as 59.7 dBA
Easy Operation & Maintenance
Ensure operator comfort and control with ergonomics and easy-to-use steering and controls
Simplify training with on-board machine instructions for operators