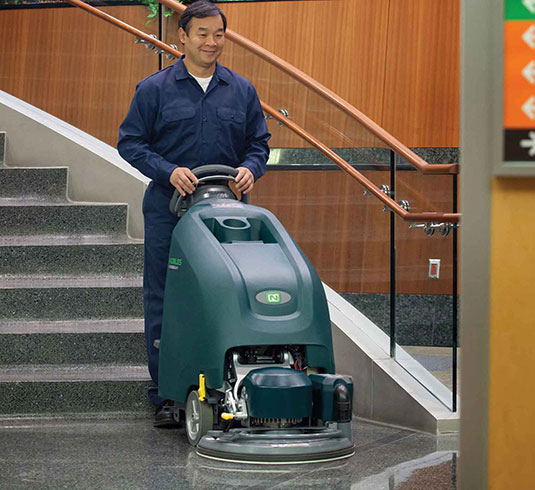 Nobles Speedgleam® 5&7
Battery Powered Walk-Behind Burnishers
Ultra quiet machines – as low as 63 dBA – ensures safe sound levels
Passive dust control as standard – maintains indoor air quality
90 degree flip up head – enables a safe ergonomic position when changing pad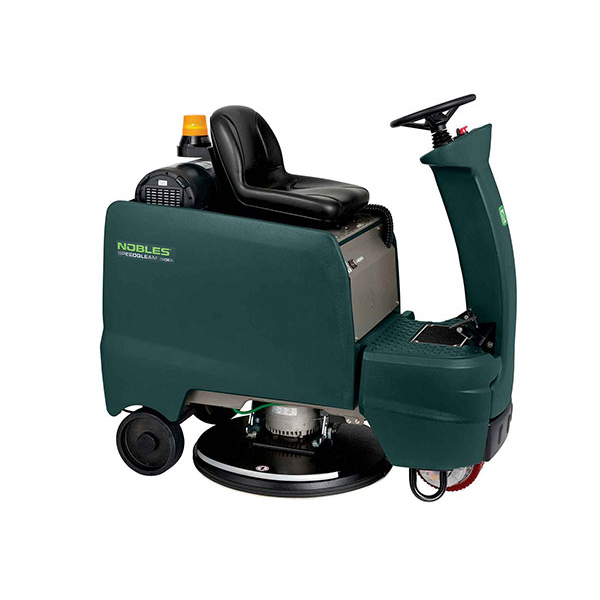 Nobles Speedgleam® Rider
Compact, battery burnisher for large and small areas
It's Simple
Reduce operator training with intuitive control panel and supervisor lock-out function.
Service your machine easily with automated head-lift and easy battery access.
Charge anywhere with integrated, on-board charger and cord management.
It's Flexible
Choose a 24 in / 610 mm or 27 in / 686 mm cleaning path.
Burnish with 3 speeds and 3 down pressure settings.
Cover large areas quickly while still fitting in tight areas like doorways and elevators with compact rider design.
It's Safe
Increase Indoor Environmental Quality (IEQ) with optional active, 4-stage HEPA filtration dust control system.
Make operator comfort a priority with low 69 dBA sound level.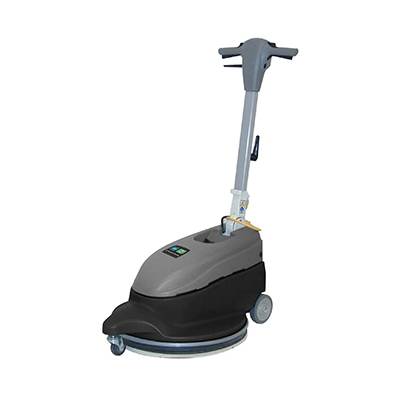 Nobles BR-2000-DC
High Speed Burnisher with Dust Control
Get superior gloss performance with our high speed dust control burnisher.
Use this burnisher once and you'll know what everyone's talking about. The flexible dust skirt provides excellent dust control. In fact, there's no need to dust mop after using.
Easy to use
Reduce training time with easy-to-use controls such as the Insta-Adjust™ handle, which allows operator's to adjust instantly while burnishing. Transporting and storage of the unit is convenient with the Insta-Adjust™ handle, which folds forward when not in use.
Rugged and quiet
Durable polyethylene construction, low vibration and 66 dBA sound level ensures a high quality burnisher.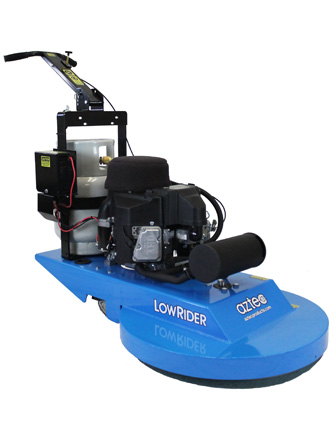 Aztec LowRider High Speed Propane Burnisher
Features:
Lowest emissions in the industry
Ultra low profile:4″ (10cm) for burnishing hard to reach areasninja
Rugged, patented solid steel body
18HP 603cc Kawasaki engine with low oil shut down and safety regulator fuel system
Premium catalytic muffler for ultra low CARB and EPA emissions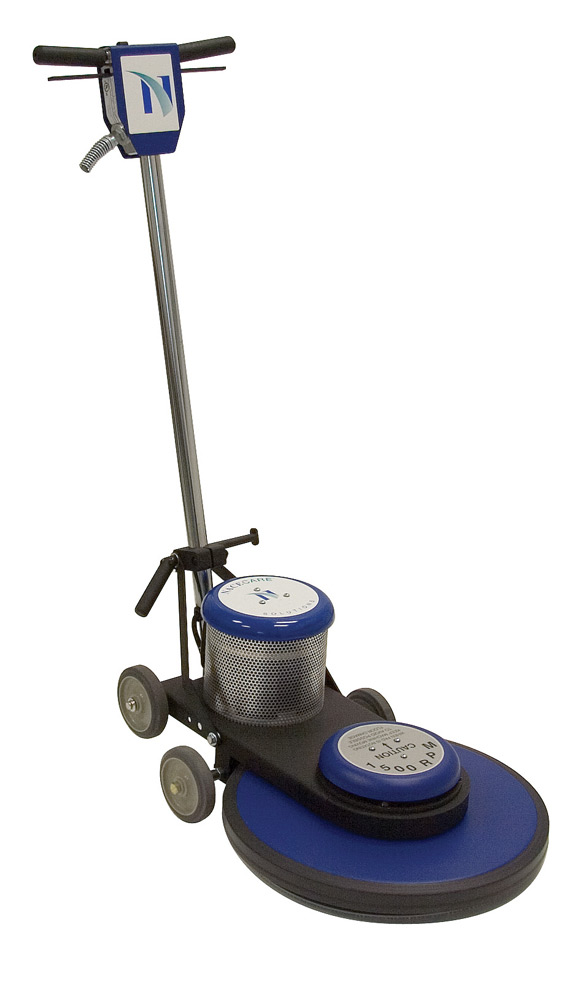 NA2020
Features:
2000 RPM Burnisher
Motor is 1.5 Hp DC rectified
Weighs 112 lbs and is 20″ wide
Heavy duty steel construction throughout
Belt drive system
Burnishers are rugged and reliable
Multi-grooved drive belts transmit the power and speed from the 1.5Hp motor to the pad for fast, effortless burnishing on a wide range of floor types