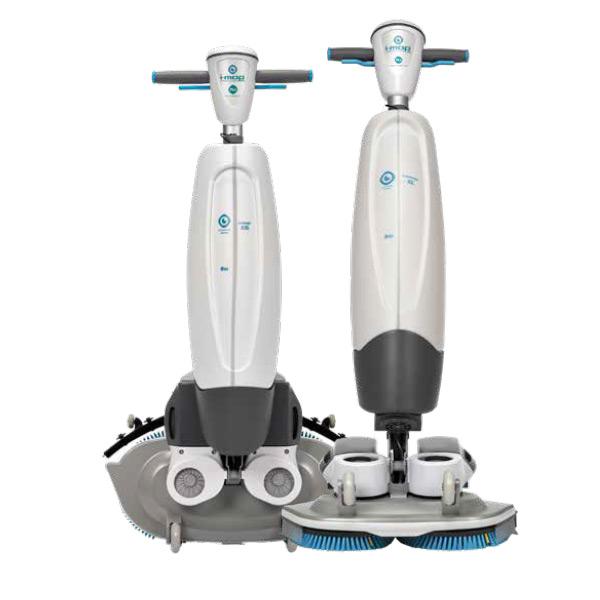 Nobles i-mop® XL Plus & i-mop® XXL Plus Scrubber
Maneuverability of a Mop with the Cleaning Performance of Scrubber
Clean in tight spaces and underneath obstacles. Work with the freedom of movement and great ease of use. With the highly maneuverable design and intuitive
controls, the i-mop XL Plus / i-mop XXL Plus isn't just designed for cleaning, it is designed for the cleaner.
Included Technologies
Lithium-Ion Battery Technology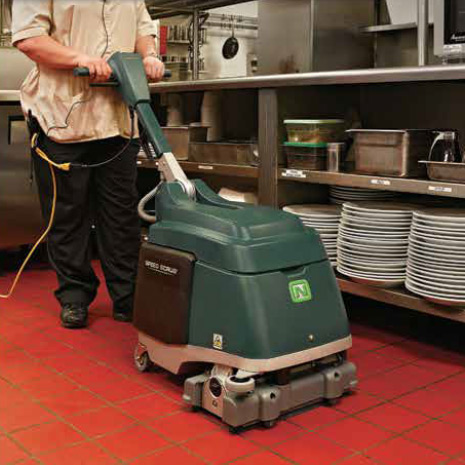 Nobles Speed Scrub® 15 inch
3 gallon walk-behind micro scrubber
Get deep cleaning results in places you couldn't scrub before
Excellent recovery of dirty water thanks to the expertly engineered, high-powered recovery system
Start cleaning immediately with the simple "all-in-one" trigger operation
Get the job done right the first time, everytime! The Speed Scrub 15" corded scrubber is the best choice for smaller jobs.
Clean deep
Remove even the toughest grime with the cylindrical brush system's 33 lb / 15 kg of focused down pressure and 1,200 rpm brush speed.
Complete water recovery
Excellent pick up of dirty water with the no-hassle squeegee system and powerful 1.2 hp / 0.89 kW vacuum that pulls 86 in / 2180 mm of water lift.
Extremely reliable
Expect years of dependable operation thanks to the category's only cast aluminum frame and scrub head and industry-leading 10 / 3 / 3 warranty.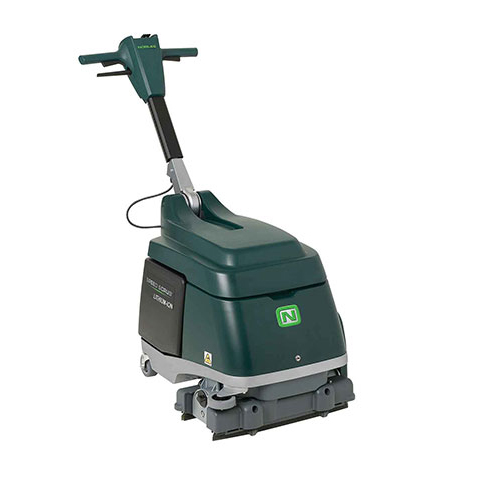 Nobles Speed Scrub® 15 inch battery
Cordless, compact and can clean anytime
Cordless design for safety and cleaning flexibility
Eliminates cord hazards and constraints for easy cleaning any time of day.
Recharge battery multiple times a day
Compared to standard batteries, optional lithium-ion battery technology lasts up to 20 times longer in high frequency, quick charge applications.
Compact and maneuverable
Clean small, congested areas safely and efficiently without disturbing customers, patients, students or employees.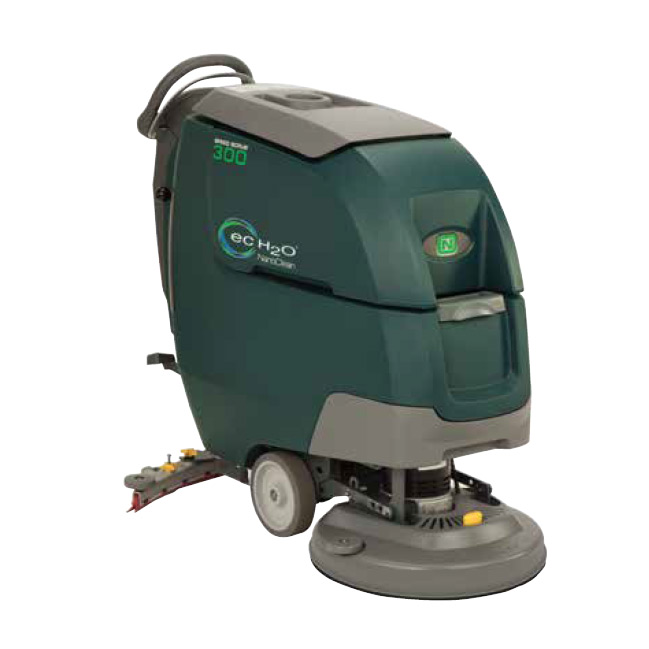 Nobles Speed Scrub® 300 Walk-Behind Floor Scrubber
Achieve high performance and consistent results on virtually any hard surface with the versatile SS300 walk-behind scrubber.
Improved and durable components extend machine life and reduce cost of ownership. Effective scrubbing capabilities for cleaner floors in fewer passes. Easy to use, ergonomic design improves operator comfort.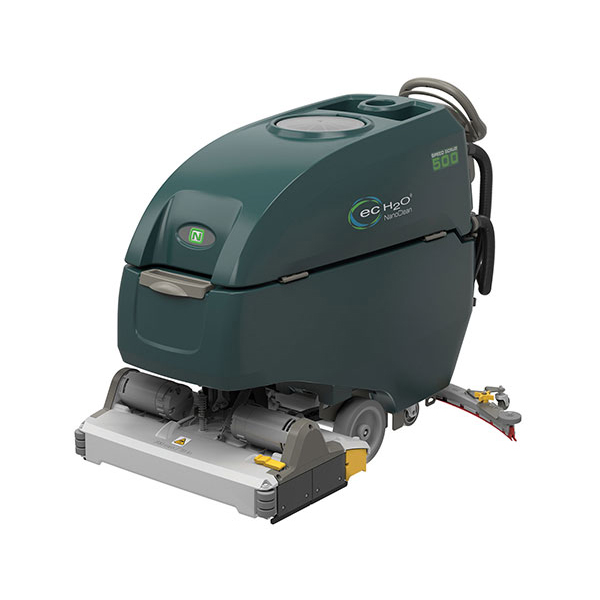 Nobles Speed Scrub® 500
Walk-Behind Floor Scrubber
Cost Effective & Versatile.
Clean virtually any hard surface condition with a ride range of cleaning options, including orbital.
Save time and money on battery maintenance and help increase battery performance with optional Smart-Fill™ on-board automatic battery watering system paired with IRIS® Asset Manager.
It's easy.
Spend less time training and maintaining, and more time cleaning, with simple controls and yellow touch points for easy maintenance.
Reliable Performance.
Evenly and effectively remove floor finish with high orbital downpressure and durable isolators.
Extend machine life and reduce costs with durable components.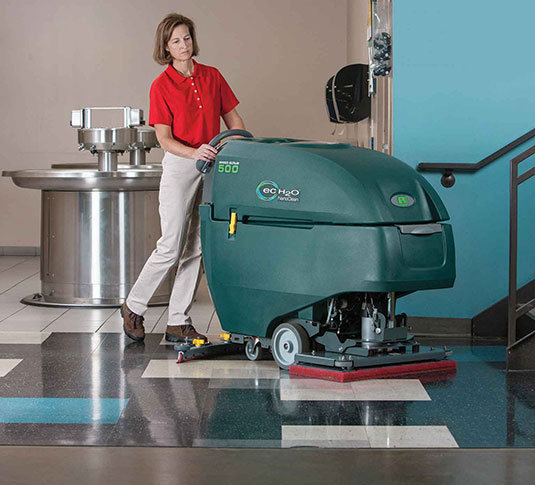 Nobles Speed Scrub® Orbital Walk-Behind Floor Scrubber
Cost Effective & Reliable
Reduce costs to clean by virtually eliminating slippery floor stripping chemicals and postponing expensive and time consuming stripping
Increase runtime by up to 32% with 2200 1/4" RPMs.*
Ensure consistent cleaning performance and full pad saturation with unique solution disbursement system
Trust in the quality and durability of the orbital head with a 2,000 hour/3-year isolator warranty
Versatile Cleaning Performance
Easily clean textured and grouted floors through consistent down pressure and multiple pad options
Clean quietly with a low, 67.5 dBA noise level
Quickly and easily remove floor finish with high RPMs, heavy down pressure, and surface prep pad without using caustic stripping chemicals
Reduce water consumption and disposal of cleaning detergents into the waste stream with ec-H2O NanoClean® technology
Easy Operation & Maintenance
On-board machine graphics make the machine easy to operate
Ensure operator comfort and reduce vibrations with 10 long-lasting isolators
High performance and consistent results on virtually any hard surface.
*When compared to Nobles 20" (50 cm) self-propel disk machine.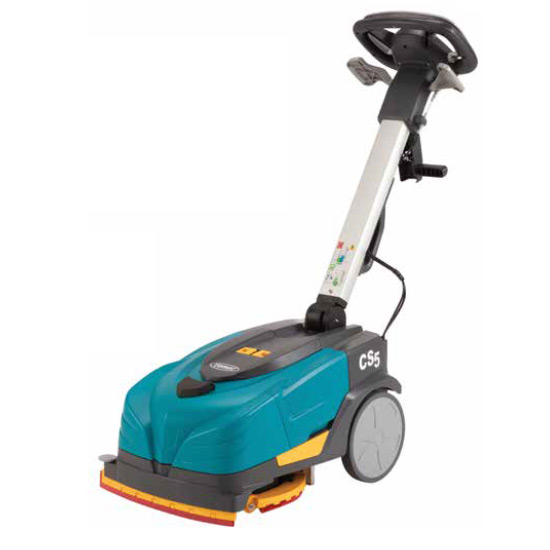 Tennant CS5 Compact Series Micro-Scrubber
Powerful Levels of Clean
Stop the mopping and experience the powerful cleaning abilities of the entry-level CS5 micro-scrubber. The small size and portable design make it as convenient as a mop and bucket, but it cleans and dries faster and avoids the use of dirty water for a more effective result.
Included Technologies
Lithium-Ion Battery Technology
Reverse Dry System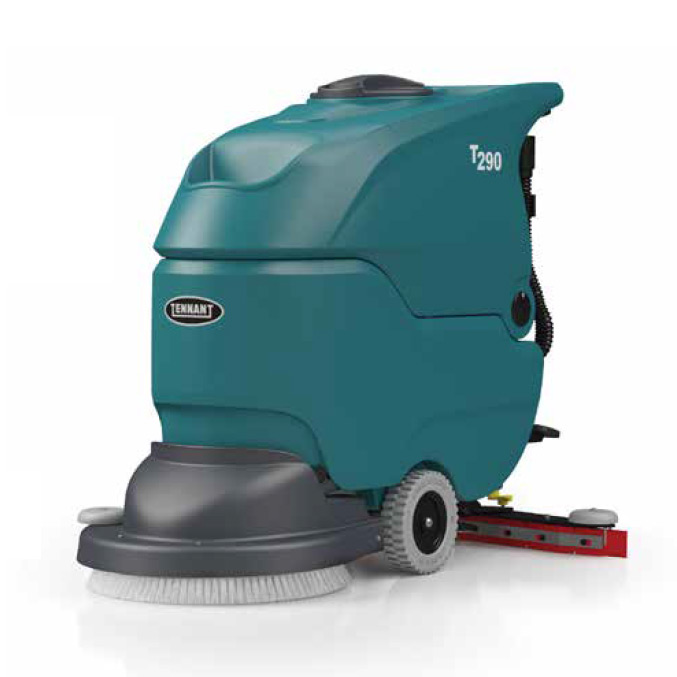 Tennant T290 Walk-Behind Scrubber
Simple Use for Congested Spaces
Its easy-to-maneuver design, intuitive controls and robust components provide for simple operation and maintenance. The T290 is ideal for cleaning small, congested areas found in retail stores and schools.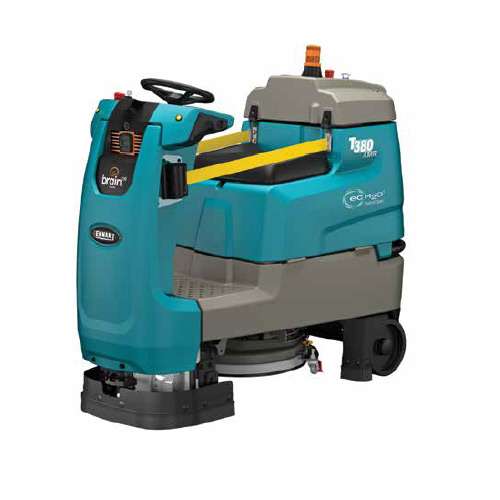 Tennant T380AMR Floor Scrubber
A Robotic Cleaning Solution
Address labor challenges, drive efficiencies and maintain a high standard of cleaning with the T380AMR, a robotic cleaning machine designed to work safely and efficiently alongside employees so they can focus on high-value tasks.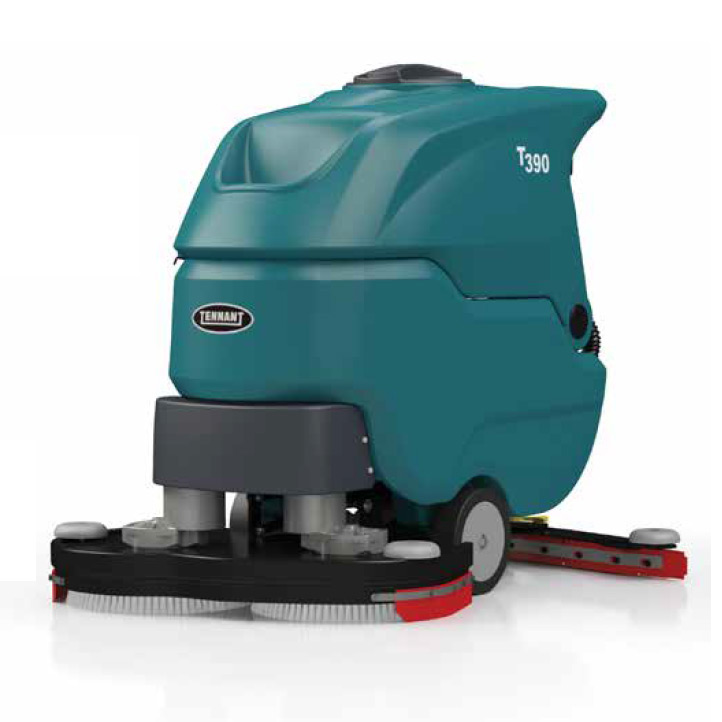 Tennant T390 Walk-Behind Scrubber
Consistent Performance and Productivity
The T390 is a highly productive and reliable self-propelled floor scrubber. Its ease of use and maneuverability allow for quick cleaning in medium sized spaces found in schools, hospitals and retail stores.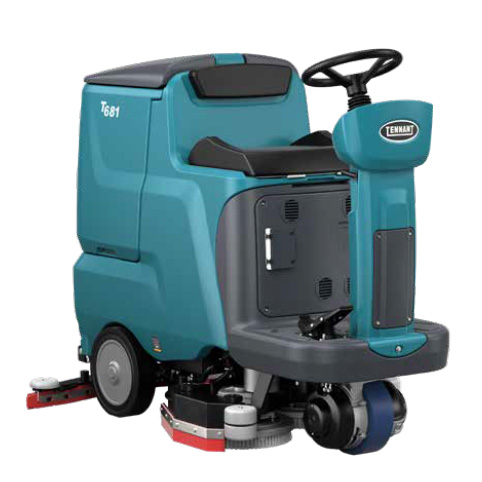 Tennant T681 Small Ride-On Scrubber
Big Productivity in a Small Rider
Small size design, intuitive controls with large display delivers versatile operation to provide excellent performance and efficient cleaning. The T681 is ideal for cleaning large spaces in areas such as retail stores, hospitals and schools.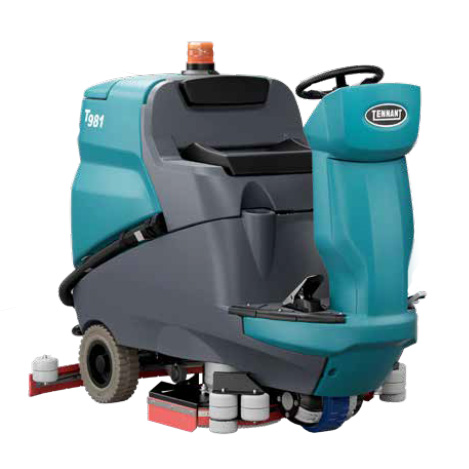 Tennant T981 Ride-On Floor Scrubber
Maneuverable and Productive
T981 effectively scrubs and dries large hard-floor surfaces with light to medium dirt and stains. Its intuitive controls make it easy to operate and maintain. T981 is ideal for cleaning smooth floors in areas such as retail, logistics and light industry.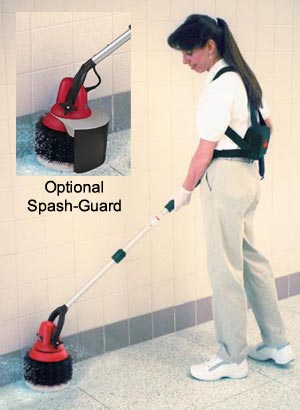 MOTORSCRUBBER MS2000
The MotorScrubber machine can be used for a multitude of cleaning and polishing tasks. Use MotorScrubber for tight areas, around toilets and secure fixtures, in swimming pools and water features, on stairs and walls and other out of reach places, vehicle cleaning, cladding and signage, tough marks, polishing, etc. This battery operated deep scrubbing machine delivers high torque power to the 7″ scrubbing head releasing dirt form deep down while you simply clear away dirty residue leaving surfaces clean and fresh. With a large range of brushes and pads you're sure to achieve outstanding cleaning results on any surface.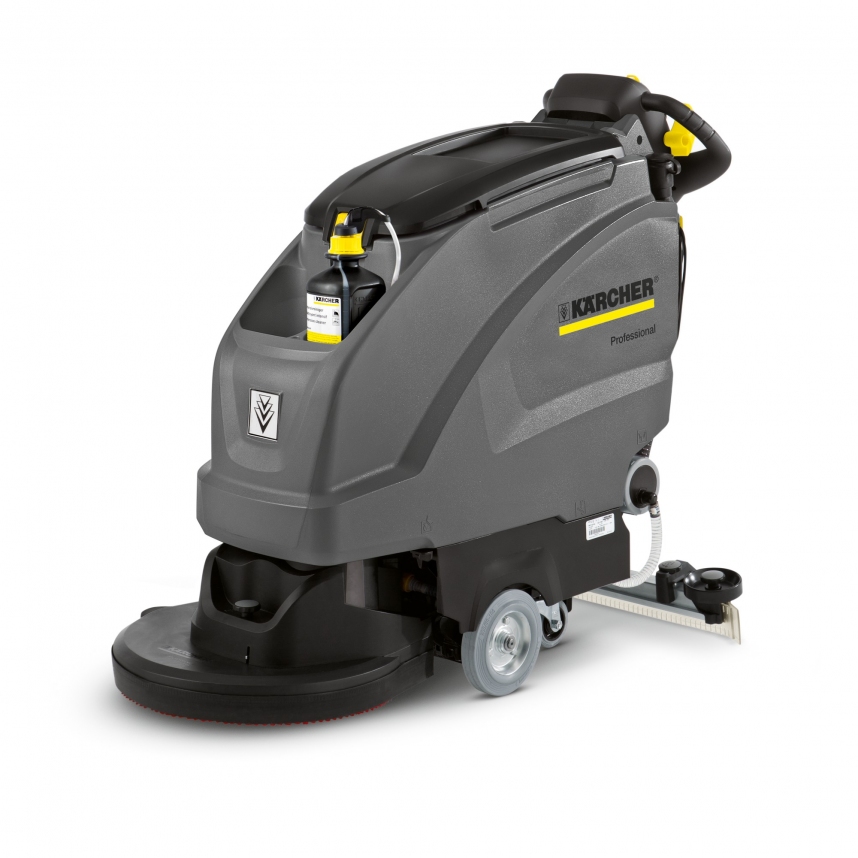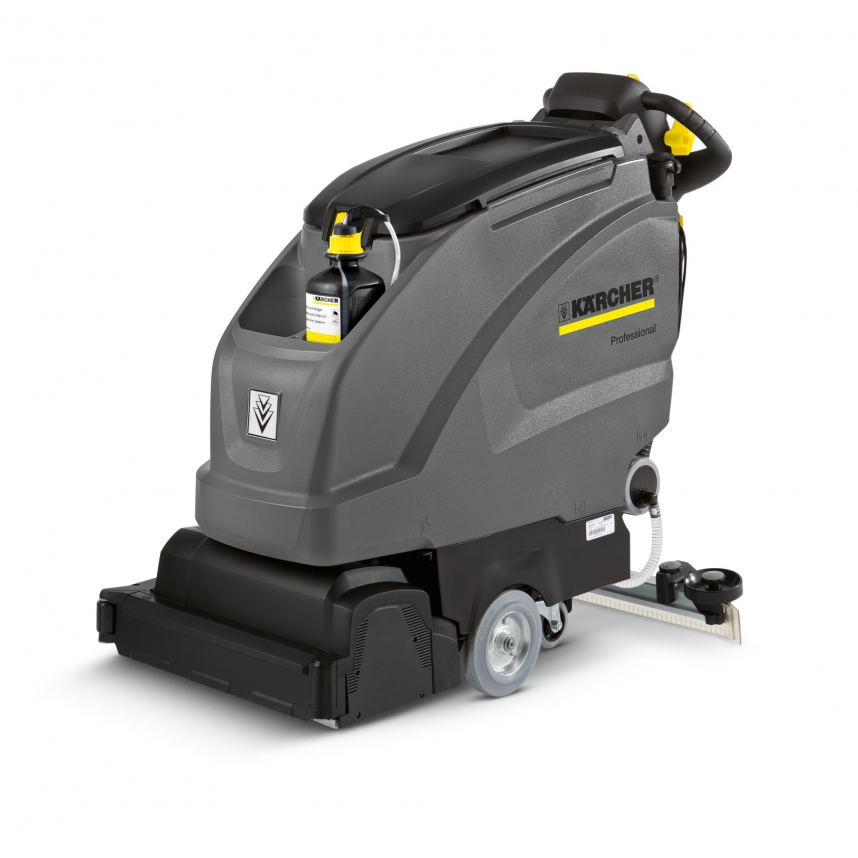 Karcher B 40 CW (disc or roller)
The B 40 C with brush assist and W with traction drive scrubbers feature: a 10.6 gallon fresh and recovery tank-in-tank design, interchangeable modular disc or cylindrical roller scrubbing heads, 33.5" vacuum squeegee and Kärcher's Intelligent Key system. The KIK system enables the facility manager to create a unique cleaning profile, making it easier to train users and operate the scrubber. KIK is used to set varying levels of authorized access by means of color-coded keys; yellow, grey and red; for operators, facility managers and technicians, respectively. Facility managers can set parameters such as travel speed, brush speed, motor output or cleaning solution output to suit the needs of the cleaning task. An operator's key carries out the pre-determined settings, needing only to select their desired cleaning program from a rotary knob. As a result, only the required amount of energy and cleaning agent is used.

E -E87028-07
Betco Stealth ASD20BT Automatic Scrubber
The Stealth ASD20BT with traction drive features the new innovative design with the Stealth Noise Reduction Technology, it is 4 times quieter than other standard automatic scrubbers. This unit features an 11 gallon solution and 13 gallon recovery tanks with 20″ single disk scrub. Other standard features include rugged weighted squeegee assembly which removes water and helps reduce slip and fall injuries, easy tanks to drain and clean with user friendly controls and guages. A pad driver, battery pack and charger are also standard.

E-E87026-00
Betco Stealth ASD26BT Automatic Scrubber
The Stealth ASD26BT with Traction Drive features exclusive Noise Reduction Technology. It is 4 times quieter than standard automatic rider scrubbers. This unit features an 11 gallon solution and 13 gallon recovery tanks with 26″ single disk scrub. Other standard featrues include rugged weighted squeegee assembly which removes water and helps reduce slip and fall injuries, easy tanks to drain and clean with user friendly controls and gauges. A pad driver, battery pack and charger are standard.

E-E029910
Betco Foreman AS32HD Heavy Duty Automatic Scrubber
Perfect for markets ranging from industrial to building service contractors and education, the Foreman heavy duty automatic scrubbers are built rugged for heavy use in tough environments.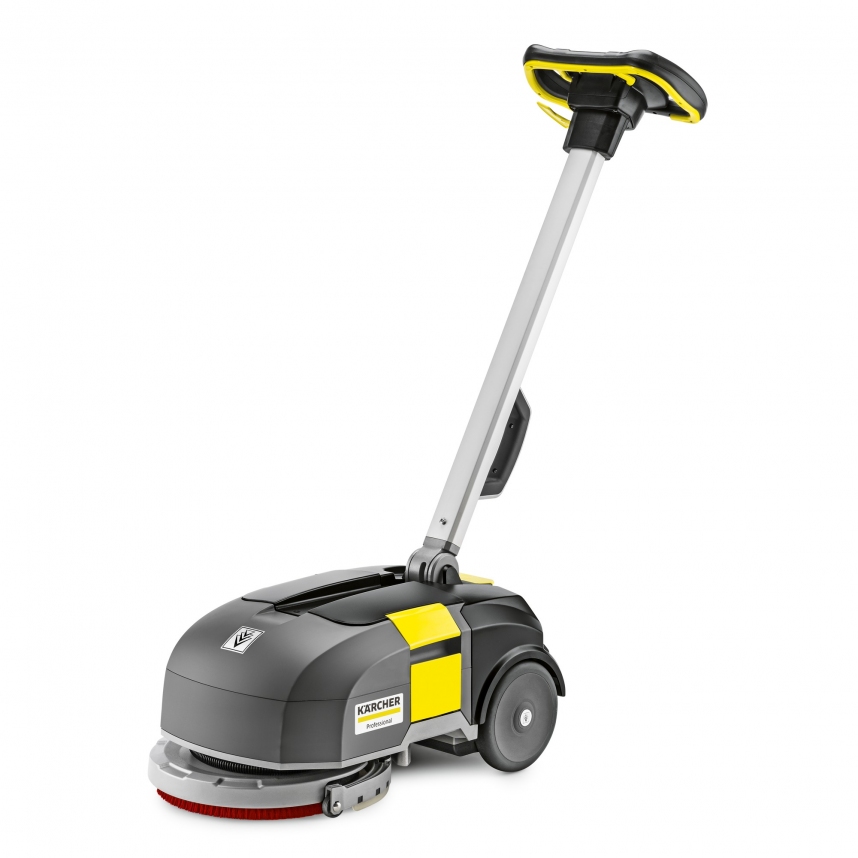 Karcher BD 30/4 Compact Scrubber
The battery-operated BD 30/4 C Bp ultra-compact scrubber provides an impressive performance on small areas up to 3,230 ft². Whether on natural or artificial stone, epoxy resin, linoleum or PVC: significantly faster and more thorough than cleaning by hand. The machine also suctions in reverse travel if needed and, thanks to the rotary squeegees, in all other directions too. The machine is light-weight, weighing in at only 44 lbs., providing easy movement between cleaning areas.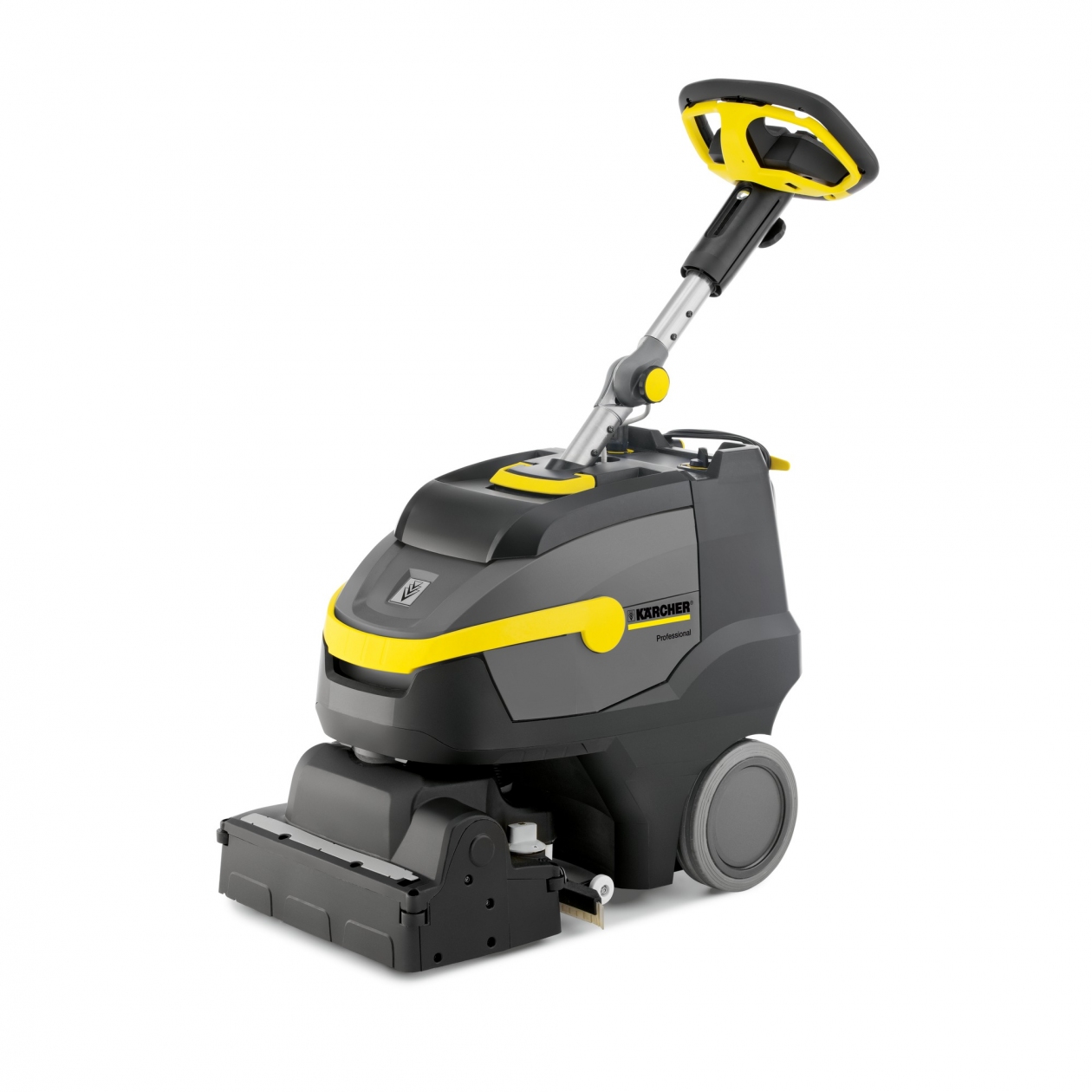 Karcher BR 30/12 Bp Scrubber
The Kärcher BR 30/12 Bp is a compact and lightweight battery-powered scrubber dryer that prevents slipping and leaves the floor dry immediately after cleaning. This battery-powered model is ideal for portable use, and prevents tripping over a power cable. Perfect for cleaning small shops, restaurants, gas stations, supermarkets, bathrooms and sanitary areas.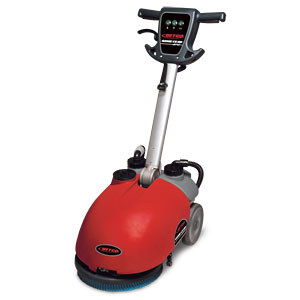 E-E83039-00
Betco Genie APS
14″ cord electric all purpose automatic scrubber, go anywhere a mop and bucket goes. Features 2 gallon solution tank with a 2.5 gallon removable recovery tank and a 14″ single scrub disk. Standard features include fully adjustable ergonomic handle for comfort use, patented parabolic squeegee system ensures dry floors even on the turns, 50′ safety yellow power cord and easy to use controls and guages. A general purpose brush is included with each machine.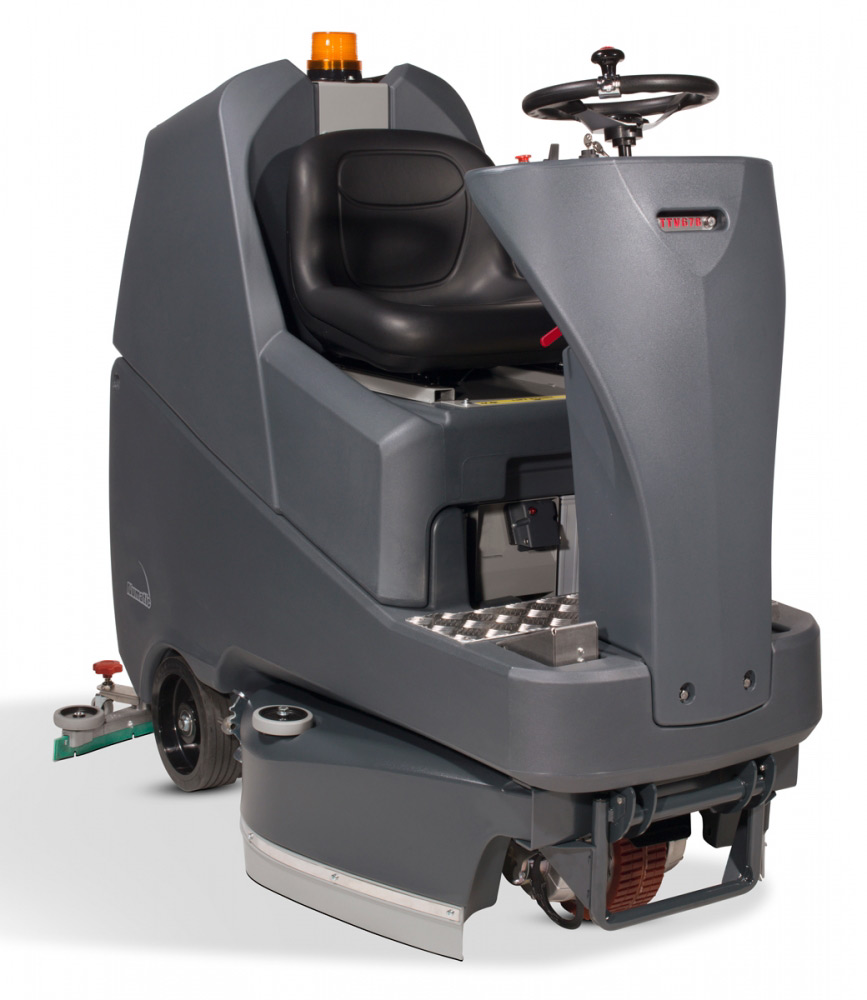 TTV678
With three adjustable scrubbing widths, 26″, 30″ and 34″, and onboard storage for two squeegees, 30″ and 40″, it fits through any door and can handle any job large or small. Simply pull a pin and the brush deck automatically adjusts in or out to the correct width.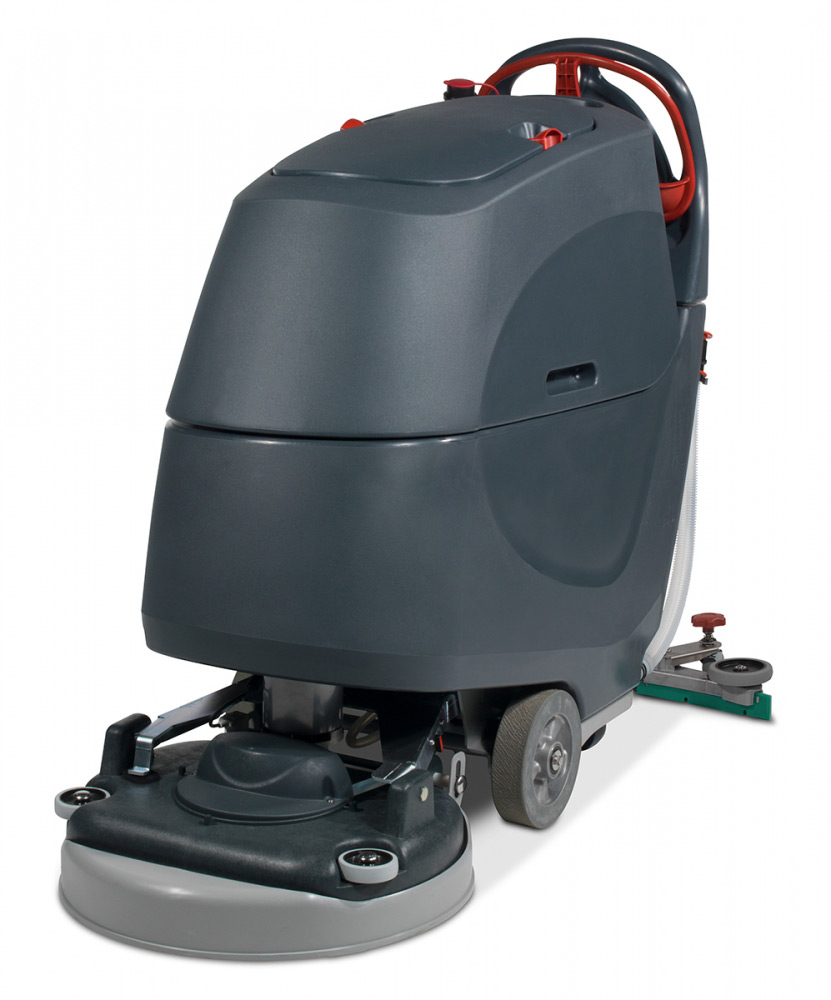 TGB1620T
Features:
16-gallon solution and recovery tanks
250-watt traction drive motor moves the 1620T at speeds up to 4.3 mph
Fully adjustable flow rate
Over 3.5 hours of run time powered by 2 maintenance-free gel batteries
Prolonged battery life with low-voltage shutoff
Hour meter and battery level indicator
Tear-away squeegee with quick-release blades for easy cleaning
Convenient, anywhere charging with the on-board charger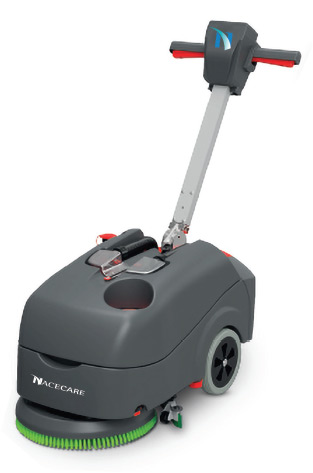 TGB 516NX
Battery Compact Scrubber
The 516NX Battery Scrubber offers compact, cordless and convenient cleaning with the performance of a much bigger machine.
NX300 high-power lithium battery pack
Clean, dry, safe & streak-free floors in minutes
60m-80 mins runtime with fast charge technology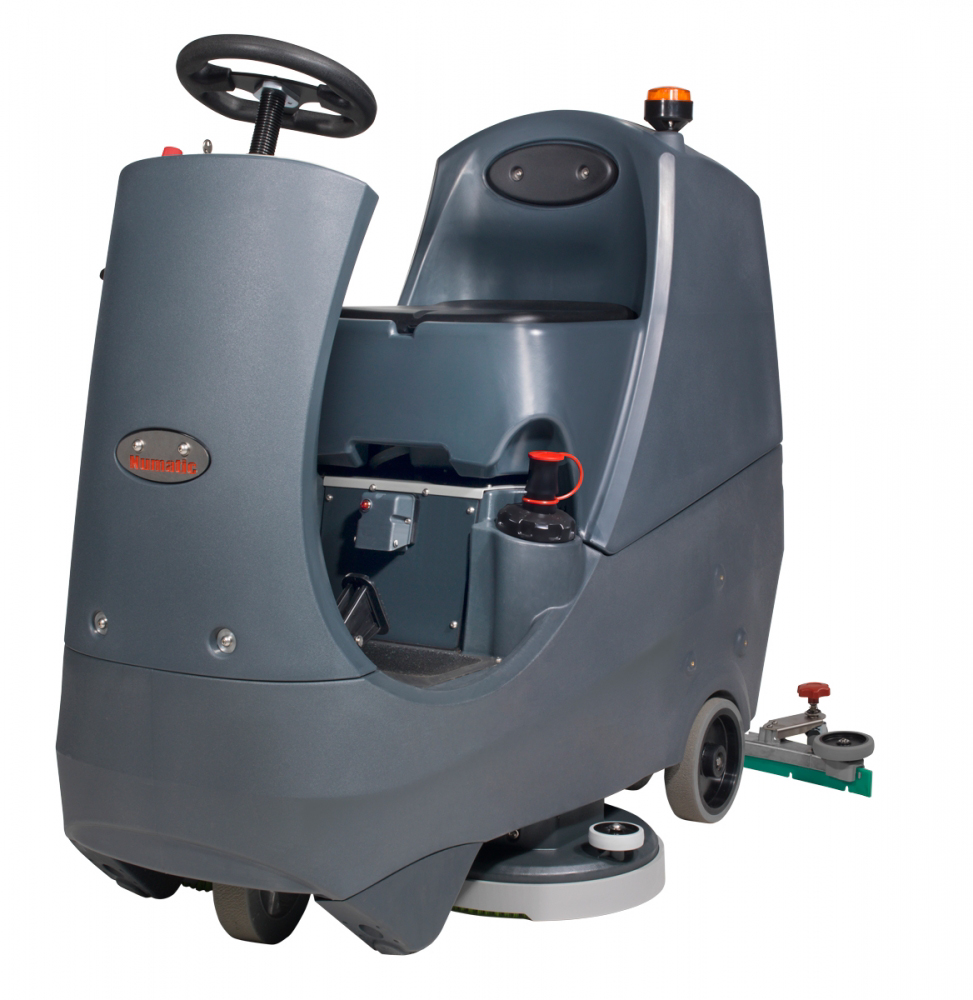 TGB2128
Features:
21 gallon tanks mean fewer refills & higher productivity compared to similar models
3.5 hours of run-time on a single charge
Cleans up to 43,300 sq. ft./hr.
Compact design allows it to be stored in the same closet as a walk-behind
Quiet at only 65 dB(A)
28" cleaning path with 70 lbs. of pad pressure
Stainless steel chassis
Rear wheel drive system for ramp climbing ability up to 11 percent
Will accept optional off aisle kit
Features an automatic pad loading system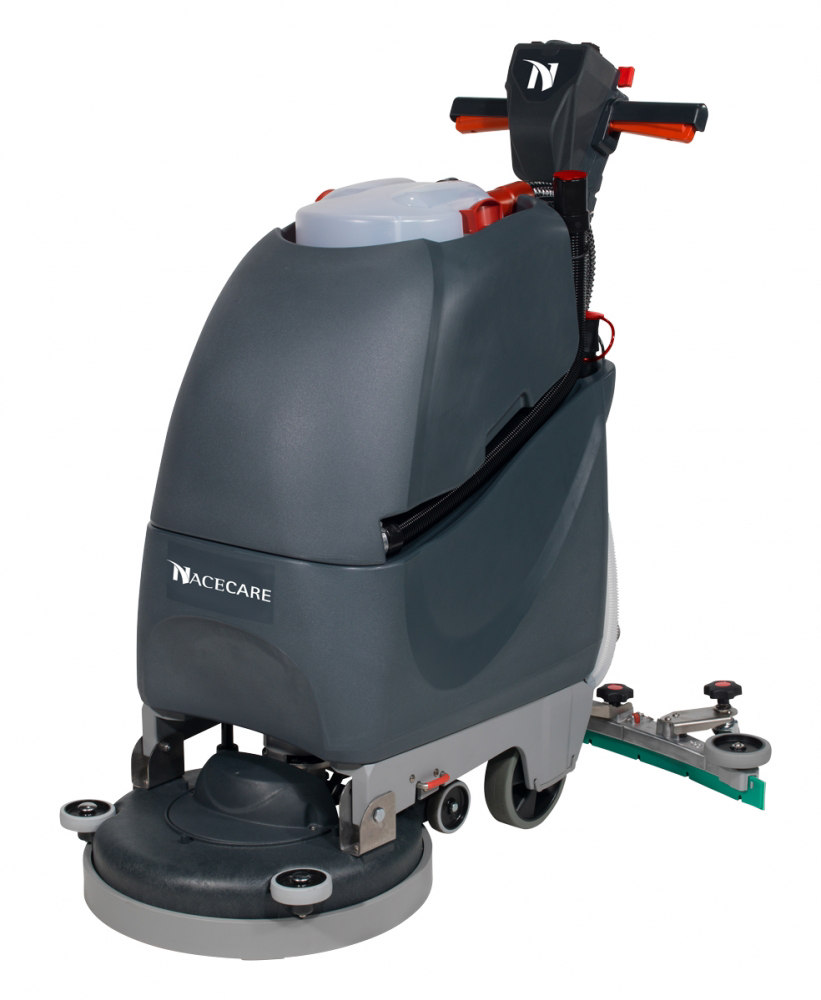 TGB817
Features:
Fully adjustable handle provides proper ergonomics for any operator
Semi-parabolic tear-away squeegee pivots from side to side providing excellent water recovery on turns
Quick-release Serilor squeegee blades for easy cleaning
Patented flip-up head makes pad or brush changing a breeze
Structural foam brush deck and frame carry a 10 year warranty
Hour meter and battery level indicator
The on-board charger allows it to be charged anywhere
2 x 80 amp hour gel batteries provide 2-2.5 hours of run time
Low-voltage shutoff prolongs battery life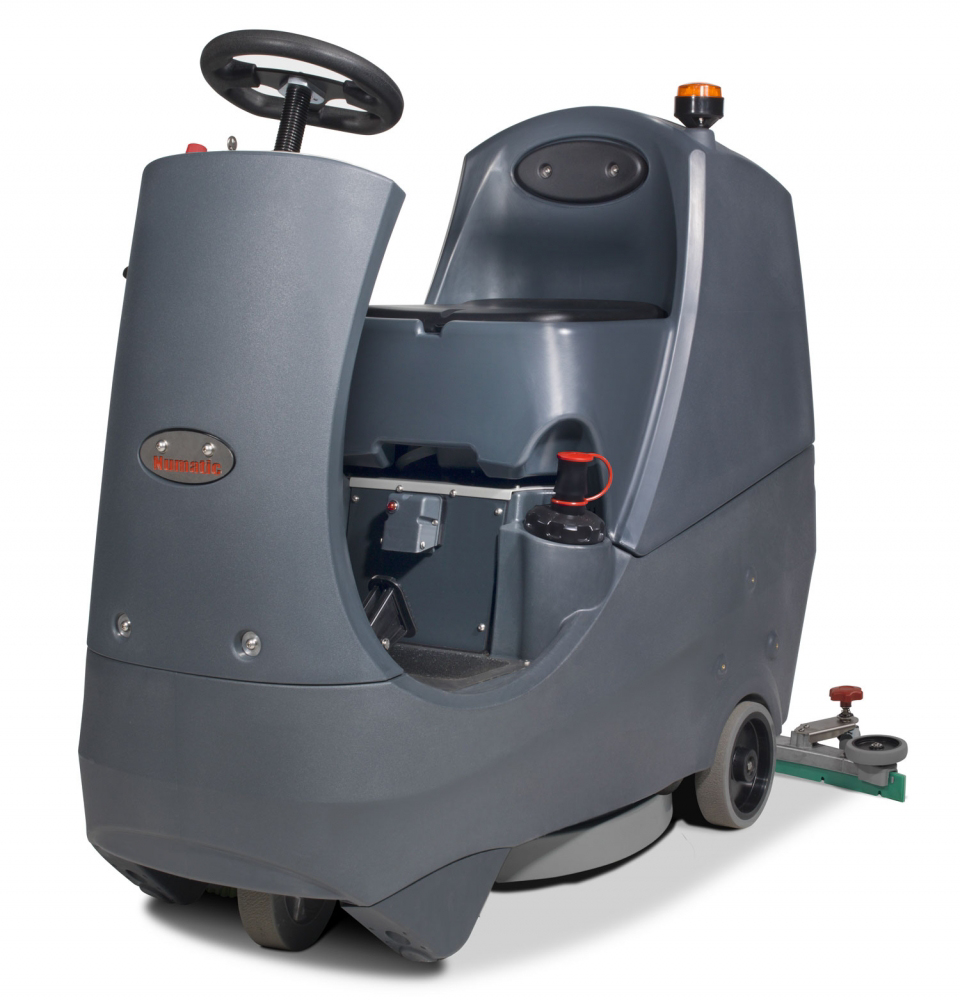 TGB2120
Compact and Effective
The TTB 2120 provides the maneuverability of a walk-behind with the productivity of a ride-on. The 21 gallon tanks mean fewer refills and higher productivity when compared to similar models. The TTB 2120 provides up to 2.5 hours of run-time from a single charge. The on-board charger allows it to be charged anywhere. Because of its compact design it can be stored in the same closet as a walk-behind.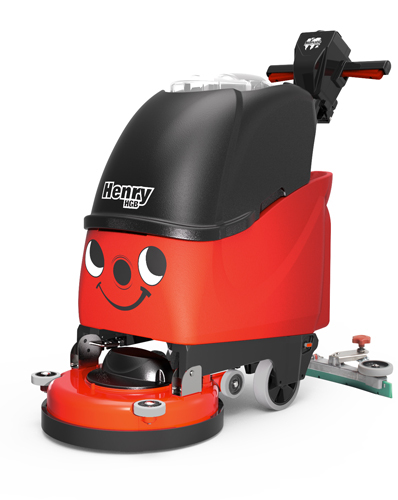 HGB817
Features:
Fully adjustable handle provides proper ergonomics for any operator
Semi-parabolic tear-away squeegee pivots from side to side providing excellent water recovery on turns
Quick-release Serilor squeegee blades for easy cleaning
Patented flip-up head makes pad or brush changing a breeze
Structural foam brush deck and frame carry a 10 year warranty
Hour meter and battery level indicator
The on-board charger allows it to be charged anywhere
2 x 80 amp hour gel batteries provide 2-2.5 hours of run time
Low-voltage shutoff prolongs battery life
Compact & easy to transport
Safe, dependable, gel batteries
Fully Adjustable handle
17″ Scrub width
Easy to use controls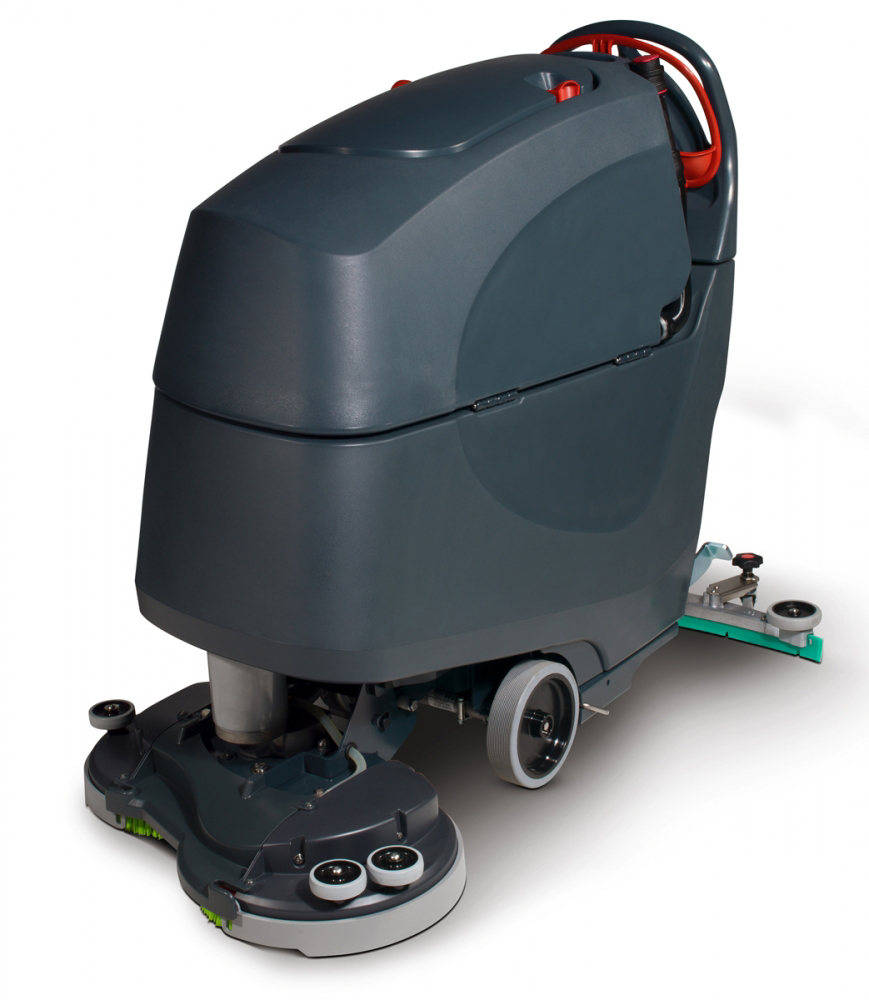 TGB2228
Features:
22-gallon tanks provide the capacity for large jobs & the adjustable brush pressure provides the muscle for the
toughest jobs
Traction drive motor reaches speeds up to 4.3 mph for increased productivity
Over 3.5 hours of run time powered by maintenance-free gel batteries
Prolonged battery life with low voltage shutoff
Fully adjustable flow rate ensures the correct amount of water is used
The control panel continuously provides the operator with the hours used meter and battery status
Tearaway squeegees with quick-release Serilor blades for easy
cleaning
Will accept available, optional off aisle kitGel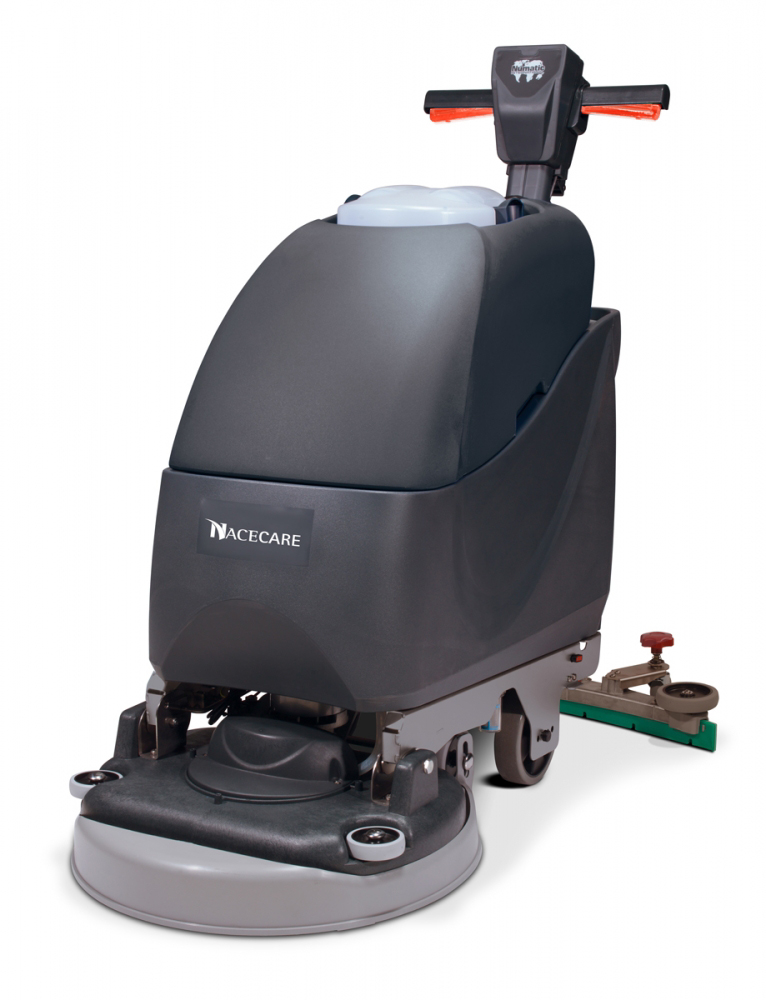 TGB1120
Features:
11-gallon solution and recovery tanks
The TGB 1120 has an onboard charger and is powered by 2 maintenance-free gel batteries
Features a Patented flip-up head making pad or brush changes a breeze
Fully adjustable flow rate
Adjustable handle provides proper ergonomics for any operator
Prolonged battery life with low-voltage shutoff
Hour meter and battery level indicator
Tear-away squeegee with quick-release blades for easy cleaning